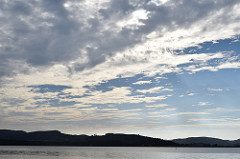 How Higher Education is Leveraging Digital Transformation
Presented by: Breck DeWitt – Education Chief Technology Officer – Dell EMC Public Sector Division

Session: Our society's rapid digital transformation brings with it an ability to connect globally, to have anytime, anywhere access to resources and information, including exponentially growing knowledge on campus and from around the world. There's a wealth of technology, content, and information that can be leveraged to enhance teaching and learning but, we as creators and consumers of that digital information, and the infrastructure to provide it, need to be aware of the impact that we each have on the resources required and the responsibilities and security implications of our anytime, anywhere digital access and digital lives.

This session provides perspectives and outlooks on the information technology (IT) trends and technologies being adopted in higher education environments from one of the largest providers of technology to higher education, the newly merged Dell EMC. We will take a look at some of the mega trends happening in IT and higher education and see what IT organizations are building to provide modern digital computing, networking and storage environments to meet the needs of today's colleges and universities, faculty and administration and, of course, students. We'll explore what's happening in mobile solutions to deliver anytime, anywhere education and resources while making sure to understand the impact we put on IT to support us, and the responsibilities we all have in addressing the security and data protection necessary for the institution. We'll look at how new data gathering technologies are being used to build smarter systems and how analytics can be used to help in educational delivery and student outcomes. All of this digital transformation will require that we graduate many more tech savvy students who have an interest in the IT industry. This represents a huge career opportunity for many of you so we'll also talk about IT curriculum and training resources available as well as some open source tools that can help you develop new skills to help us all build bridges into this digital future. That digital future is here! Are you taking advantage of it and are you future ready?
---
No upcoming sessions scheduled.
---
View all
courses and events