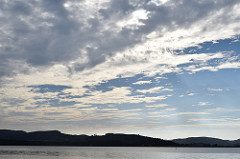 ITSM: Viewing of the TDx Demo from U of Miami Ohio
Internal to UNH IT/AT Employees:
This is a viewing for those who missed the TeamDynamix Demo the University of Miami Ohio presented to the ITSM Steering Committee in spring 2017. Now that we are further along in the ITSM Tool Replacement Project, folks may want to review how one university leveraged TDx for incident management and service requests.
This is your chance to become better acquainted with TDx. Representatives from the project core team will be available to listen to feedback and answer questions after the video.
The video runs 1.5 hours in length. Since it's the length of a movie, popcorn will be served. :-)
---
No upcoming sessions scheduled.

Request A Session
---
View all
courses and events