Project Management Boot Camp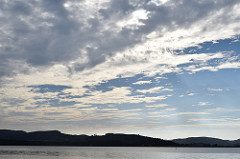 This session has passed.

Led by: George Cookman

NHPBS, Room 223
Wed., June 14, 2017, 8:45am-4:30pm


The Project Management Office offers a free service to mentor and support project managers during the initiation and planning phases of a project with the goal of improving project outcomes while advancing project management competency at UNH / USNH.
This full-day course covers the People (roles), Processes and Technologies in use at UNH and USNH for Project and Project Portfolio Management. Each topic covers a Process Definition, Technology Tools, Roles and Responsibilities as well as examples in addition to some information on Business Requirements. There is also discussion on how Lean Projects feed into a traditional project.
Once participants have completed the course, they will be granted access to a library of Project Management Resources on Box.
This course is geared towards people in UNH, or other USNH schools, that have not had formal project management training, but are being called upon to take over projects in their department. Experienced Project Managers that are new to the system can benefit from this training as well.
Although many of the PM practices and processes covered by the Project Management Institute's Project Management Body of Knowledge (PM-BoK) are included in the materials, this course is not specifically designed to assist people that wish to become PMI certified Project Managers.
Suggested Prerequisite:
You might want to check out the UNM IT-PMO website for information on Project Management.
http://www.unh.edu/it/service/project-management