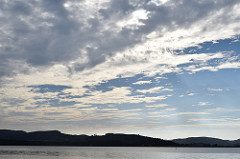 NH Department of Homeland Security
Mr. Leking is one of four regionally deployed Department of Homeland Security Cyber Security Advisors (CSAs) and he will discuss the programs roles and responsibilities as they relate to cyber security and infrastructure protection. CSAs convey current information on emerging cyber threats, federal initiatives and technology, and training opportunities, keeping communities informed and maintaining a working partnership across national, regional, and local programs in cyber security. Over the last two years, Mr. Leking has developed relationships with critical infrastructure owners and operators and state and local governments throughout the Northeast region. He will provide a narrative of his experiences, an overview of current malware and attacks, and DHS' cyber security assessments and other freely available resources.
---
No upcoming sessions scheduled.
---
View all
courses and events